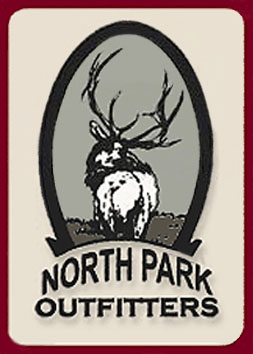 License # 843
see also
North Park Outfitters.com
"Outfitted Hunts for the Working Man"
We use that slogan because these hunts are as reasonably priced as you will find in the "guided" or "drop camp" markets. We feel the basis for your successful hunt begins with our service and dedication to our clients. From the guides & packers - to the cook, we are all here because we enjoy it. We will see that you do the same.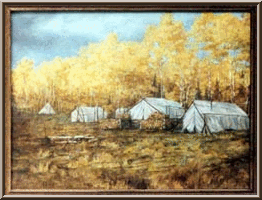 As you may have guessed by many of my paintings, I really enjoy the Outdoors (especially Elk Hunting). In fact, I've been the "Head Guide" for North Park Outfitters for the past 37 years. Above is my painting of "Main Camp", which is located in the Rawah Mountains of Northern Colorado.
We are now booking for 2020. "Muzzle-loader" and "1st Rifle" Seasons are tentatively filled with clients having enough Preferance Points to draw. Archery seasons still have openings as well as a couple spots in "2nd rifle (call for more details).
For more info, questions, or bookings call Jim 505 326-1816