"THROUGH THE EYES OF A CHILD"
This painting was commissioned as the "100th Anniversary Print" for Mesa Verde National Park, which will have it's Centennial Celebration in 2006. The theme for this event is "Celebrate the Past, Look Forward to the Future".
I grew up in Cortez, Co. (10 miles from Mesa Verde National Park). It was always one of the places we took visitors and guests, so I got to see the ruins rather often. Apparently, not enough though, and so I returned there during College to work (for 5 summers). I still cannot go to a Cliff Dwelling without picturing the people who once lived there, and imaging the lives they lived there. I used my favorite dwelling for this setting: "Balcony House"
Image Size 19 x 24____________$150___________Artist Proofs 60 S/N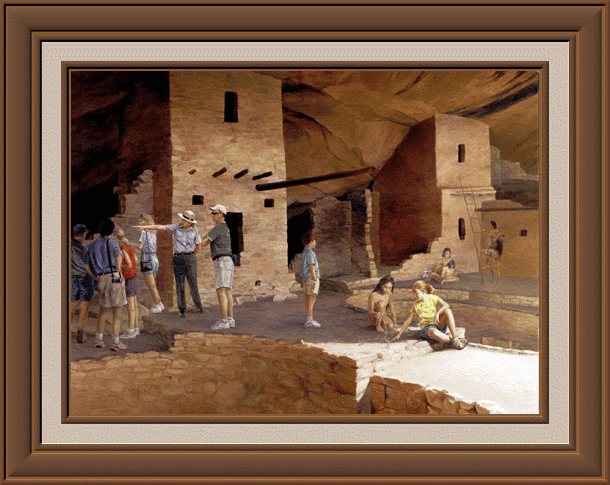 Home
/
Prints
/
Sold Out Prints
/
Guestbook